Digital Commissions (delivered by late August)
£

175.00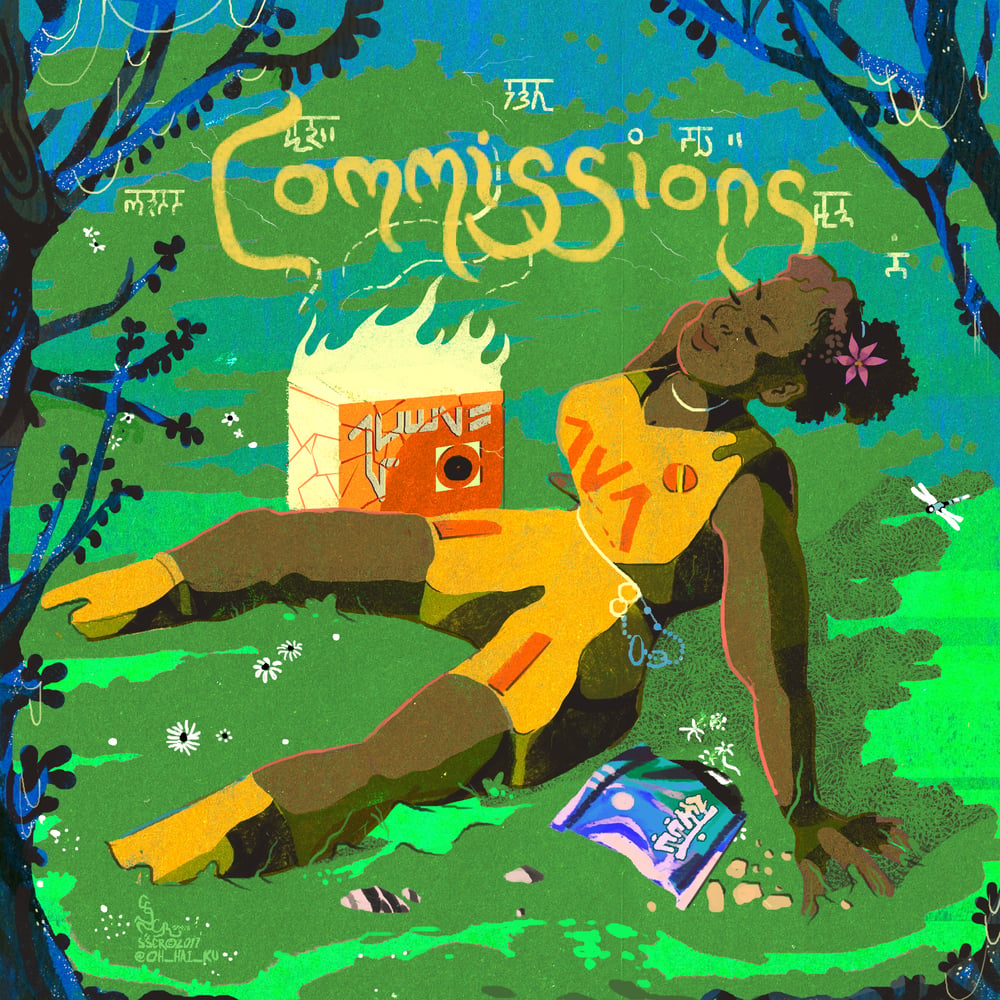 Provided as a 30x30cm, 300dpi, flattened file. After ordering, I will drop you an email requesting information about what you'd like to have featured in the art!
You may want to provide some source material if, for example, it's a portrait of you. Or if it's of a character you've made up, you may want to provide me with detailed information about them, and see what I do with it.
My style is quite eclectic, and you might have seen a certain piece of mine that resonated with you. You might also just want me to completely go wild with it. Either is fine - but clarity is appreciated if you have particular aesthetic requests! I'm happy to discuss pricing if your commission requires more complexity than my usual art, additional characters, or if you'd like it in a larger format (these require more work, and would cost more.)
I don't usually send a sketch/WIP, because linework isn't always part of my process, but id you'd prefer that I did send WIPs, let me know!

Terms and Conditions:
(1) These are for personal use only. That means: if you want a piece of art of someone you know, your DnD character, favourite Star Trek alien etc. - then it's all good. These commissions aren't licensed for things such as album artwork, merchandise, branding etc.
(2) After sending you the file, it's possible you might want some small changes made. I can make these small changes up to 3 times before I have to start charging more!
Examples of Small Changes = "Oh, could you put a butterfly in the background and make their hair darker?"
Examples of Not Small Changes = "Oh, I forgot to tell you, they should be crouching and facing the other direction. Also can you change the background to the interior of a 1957 Chevy?"
(3) I'm not averse to doing NSFW stuff! But I do reserve the right to turn down certain requests if I feel like they are beyond me. You'll be refunded.
(4) I won't draw any bigoted shit. I know some people aren't sure what that is exactly. It includes, but is not limited to: anything Sexist, Racist, Homophobic, Transphobic, Ableist, and so on. If you ask for something like that, I'll give you a half-arsed piece of art that excludes said bigoted thing you asked for, and I will keep your money.